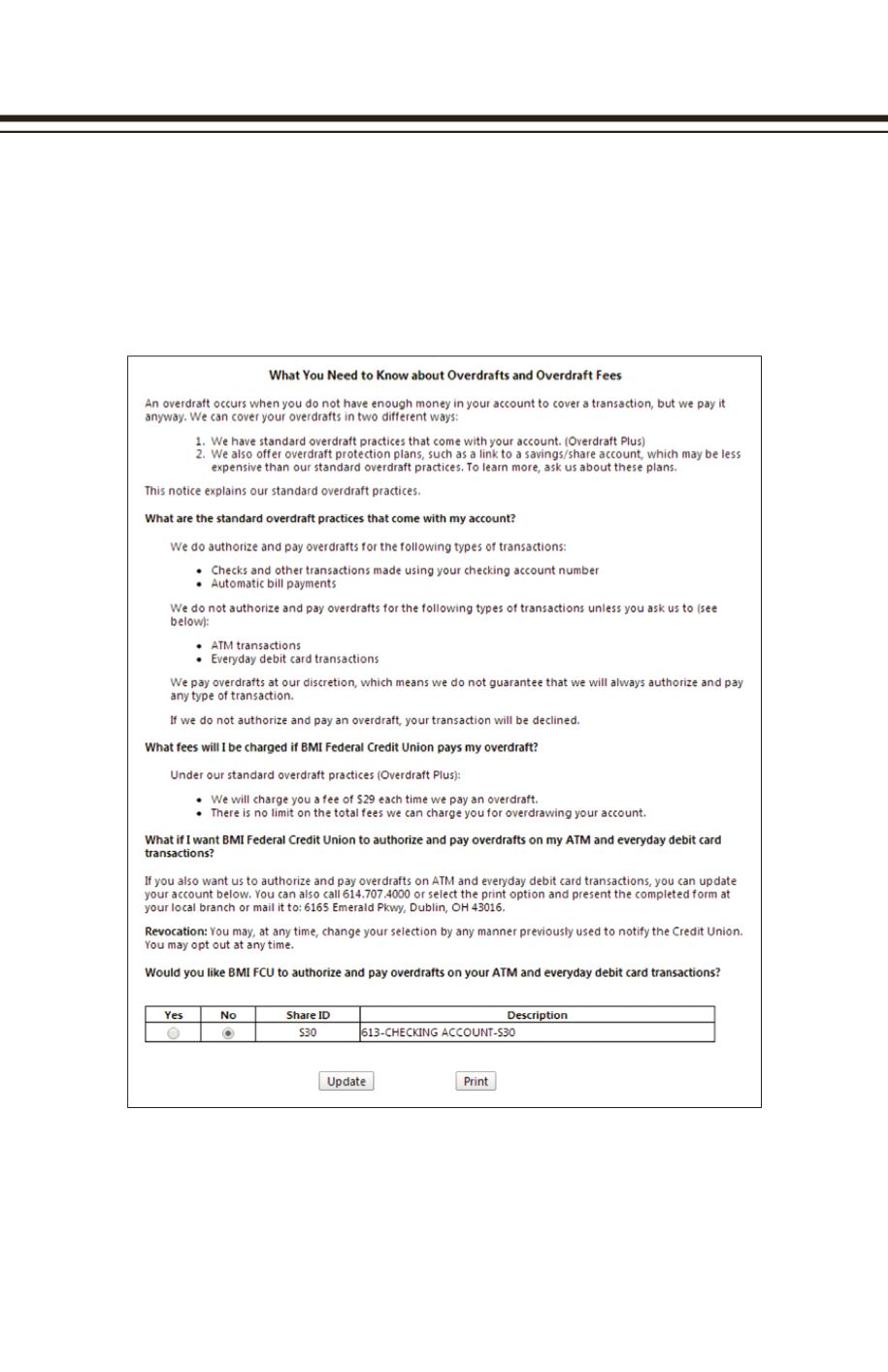 32
Services
Overdraft Plus
An overdraft occurs when you do not have enough money in your account to cover a
transaction, but we pay it anyway. Manage your account(s) and stay informed of your
options.
To Enroll in Overdrafts Plus:
Click the
Overdrafts Plus
tab.
1.
Review all of the information carefully to learn more about Overdraft Plus—our
standard overdraft practice that comes with your checking account—as well
other options. Choose whether or not you would like BMI FCU to authorize and
pay overdrafts on your ATM and everyday debit card transactions by selecting
either
Yes
or
No
. Click
Update
to save.