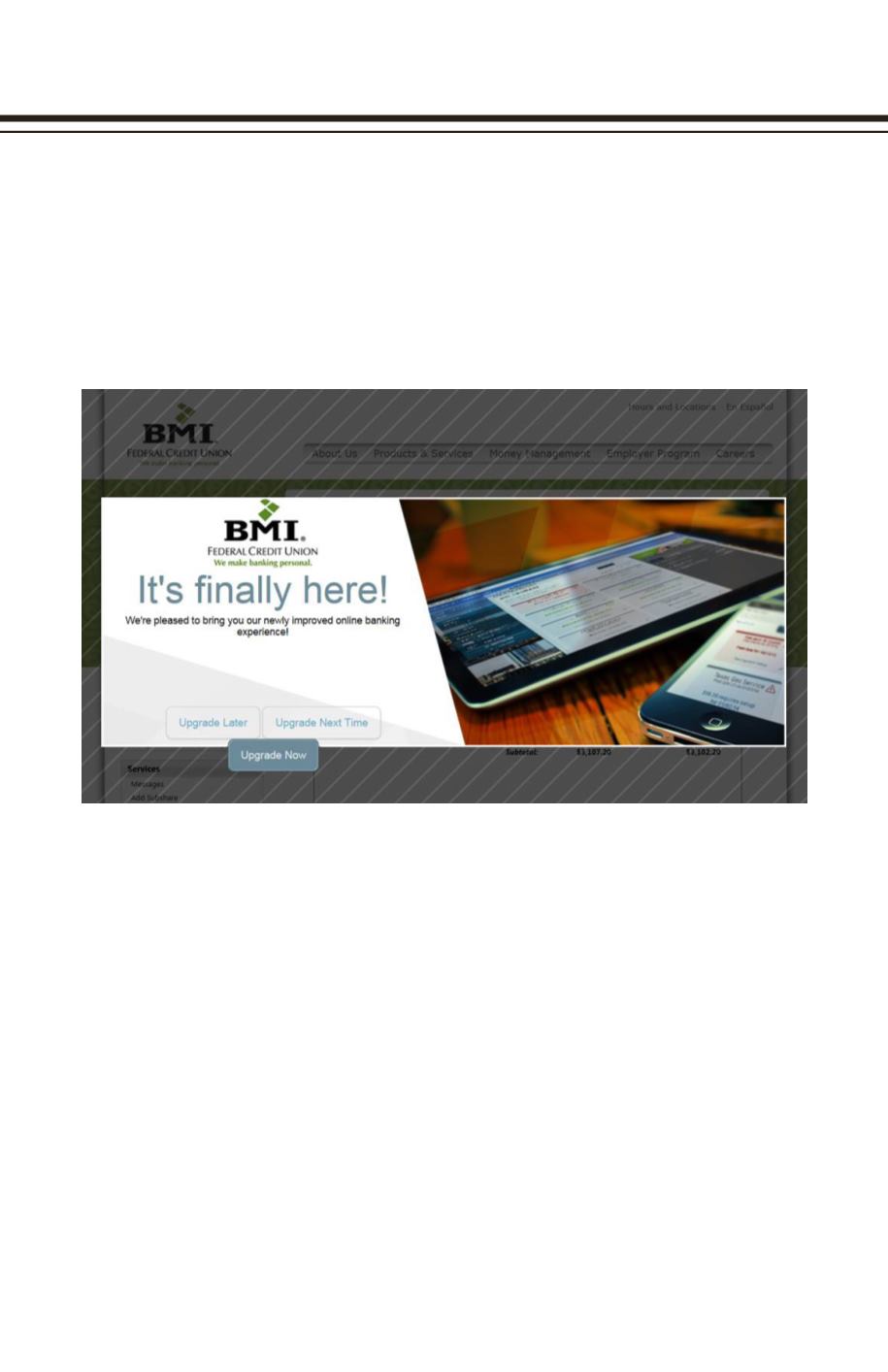 8
The first time that you log into Online Banking with BMI Federal Credit Union after the
upgrade, you will be presented with the following screen to opt in to the upgrade to
our new Online Banking experience. This new interface will provide you with greater
capabilities and a new look that is easy to navigate whether accessing our system from
your desktop computer, a tablet or any other smart device.
To Opt in to the Upgrade to the New Online Banking Interface:
Once you have entered your Login ID and password through the Online Banking login
page, you will be presented with the following options to opt in to the new Online
Banking experience.
Upgrade Later:
You will remain on the current interface for this session.
With this choice you will be presented the Opt In page 24 hours later.
Upgrade Next Time:
You will be logged in and your Online Banking
experience will appear and function as it had before. Your upgrade
to the new Online Banking interface will happen automatically the next
time that you login.
Upgrade Now:
You will be immediately logged in to the new Online Banking
experience that offers greater capabilities and a new, easy to navigate look.
General Information
Opt In to the Upgrade