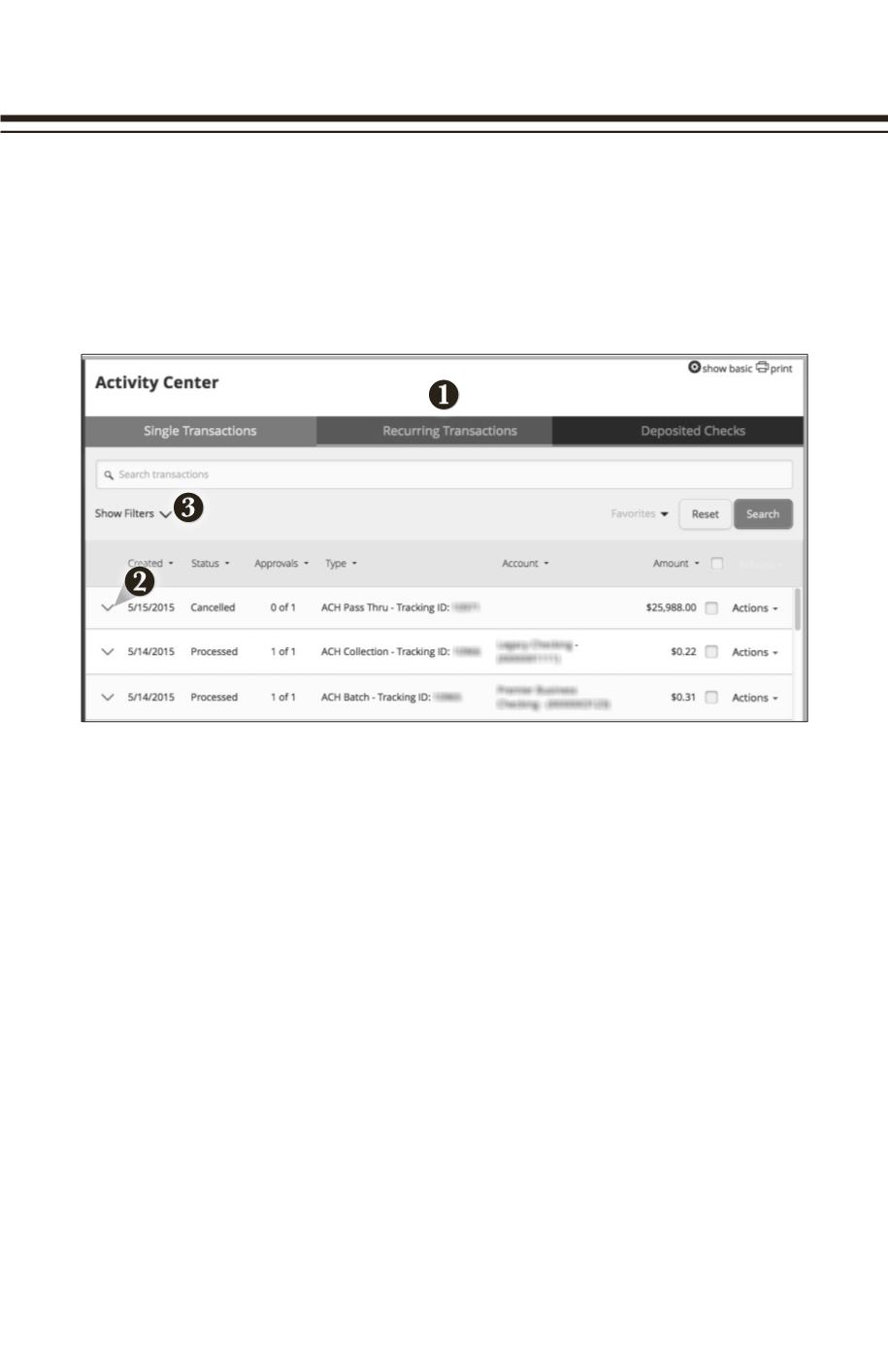 13
To View Unprocessed Transactions:
The Activity Center shows only your Online Banking transaction activity. Depending on
the type of account and access, you can review and cancel unprocessed transactions.
Whether single or recurring transactions, view debits/credits and the status, type,
amount, account and date of your online activity.
Transactions
Online Activity
Click on the
Activity Center
tab.
1.
You can choose to view
Single Transactions
,
Recurring Transactions
, or
Deposited Checks
by clicking on the appropriate tab.
2.
Click the
>
next to the transaction to view details.
3.
Click
Show Filters
for additional search options, click the
>
to expand search
options.