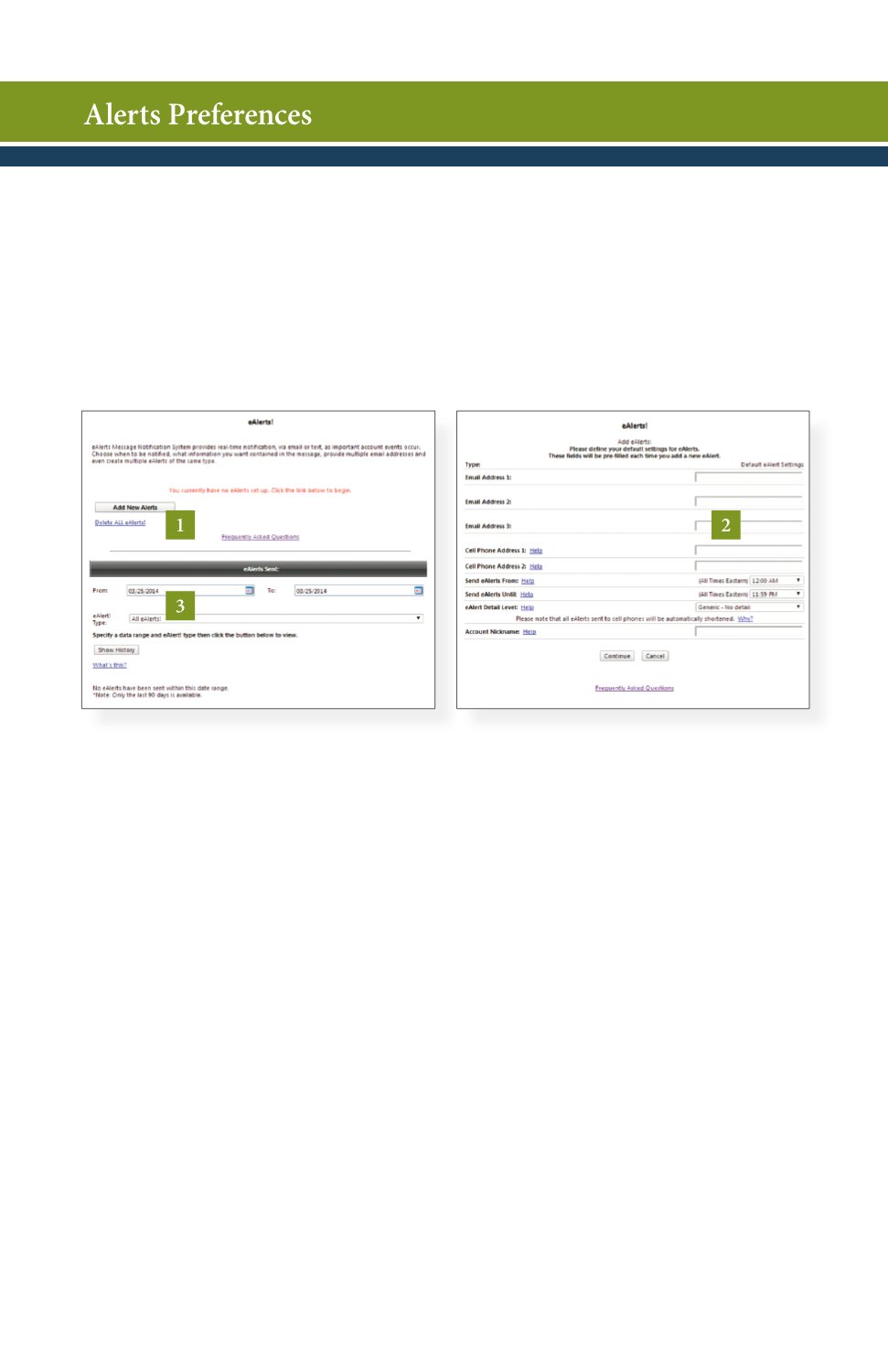 Alert Preferences allow you to be in-the-know with your account
balances, transactions and a variety of other alerts in real time.
Depending on your preference, we will send you an email or text
when the alerts you choose are triggered.
1 | To add new alerts, simply click
. Click the link displayed
underneath to eliminate any existing alerts.
2 | Define your settings for a new alert within the provided fields.
3 | To review existing alerts, specify a data range and type of alert, then click