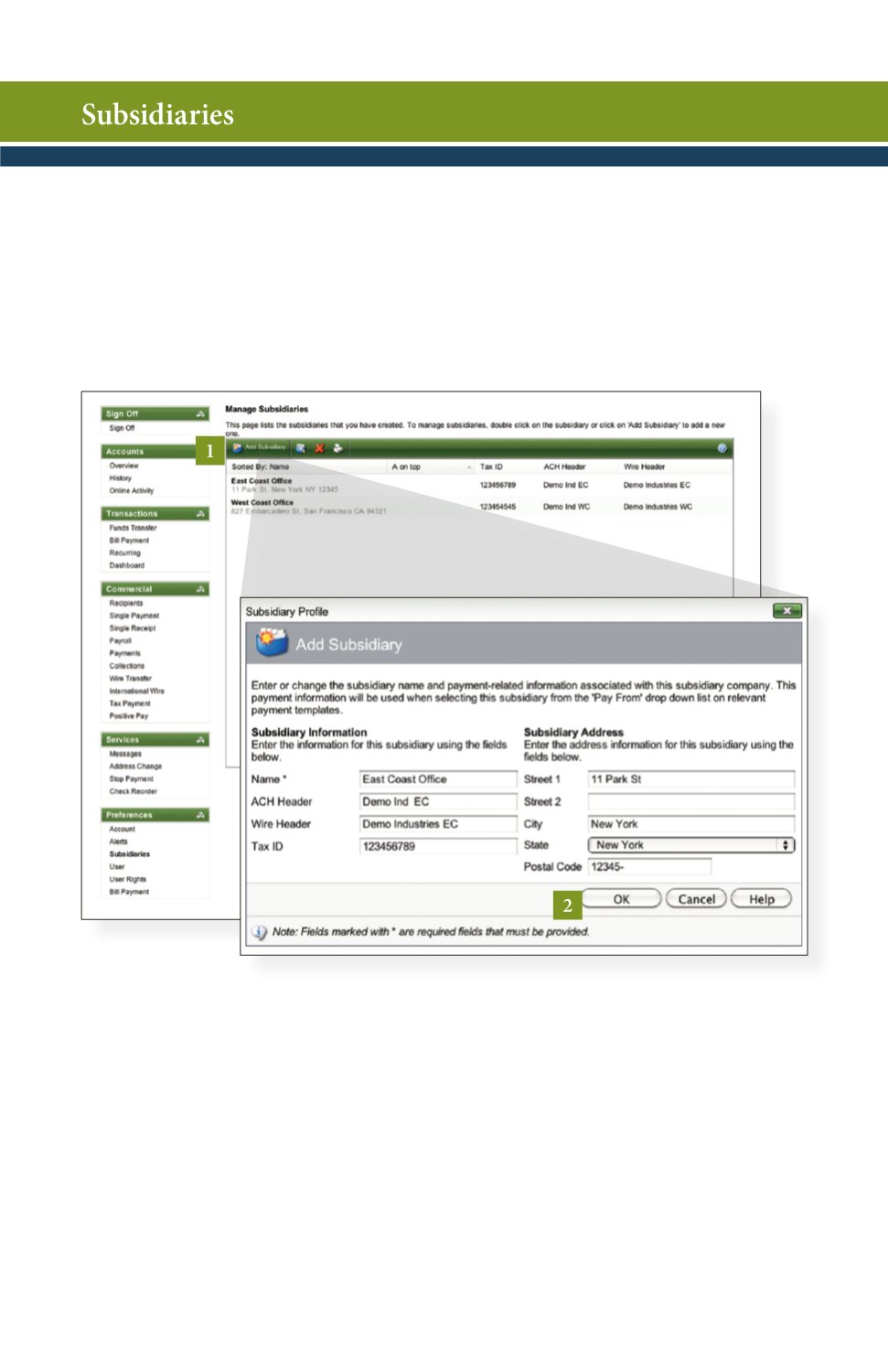 . You will then be directed to a secondary screen
from which you will be required to fill in the related fields.
2 | Once you are finished entering necessary information, click
then be directed back to the Manage Subsidiaries page.
A subsidiary is a secondary or alternate company profile that
uses defined payment attributes to replace the primary company
attributes and are specific to the subsidiary company.